Discover the secrets of compressing your MP4 files online. Our guide provides a straightforward process that will help you reduce the size of your MP4 files online.
Are you tired of struggling to share or store your large MP4 files? The frustration of dealing with slow internet speeds and limited storage can be overwhelming. But fear not, there is a solution!
Online tools for compressing MP4 files offer a simple and effective way to reduce the size of your MP4 files. Compressing MP4 files involves reducing the size of the file while maintaining its quality.
But before you begin compressing your MP4 files, it is essential to consider the intended use of your content and the level of quality required. If you plan to use your content for web or mobile devices, lower resolution and bitrate may be suitable. However, if you need high-quality content, higher bitrate and resolution may be necessary.
1. Upload MP4 File
Reduce the size of your video file by uploading it to Streamvi's Online MP4 Compressor.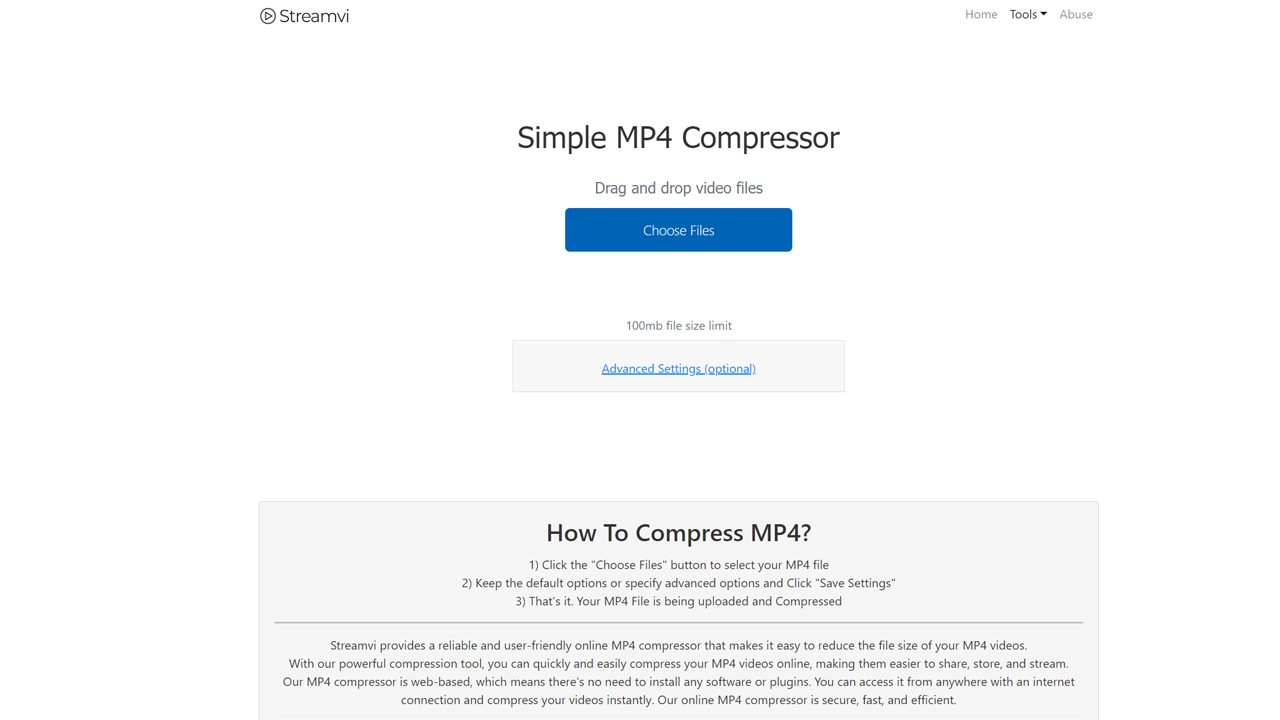 Click on "Choose Files" and Select your MP4 File.
---
2. Wait couple of seconds
Be patient! It takes time to upload and compress your MP4 file without losing quality. Just a few seconds more!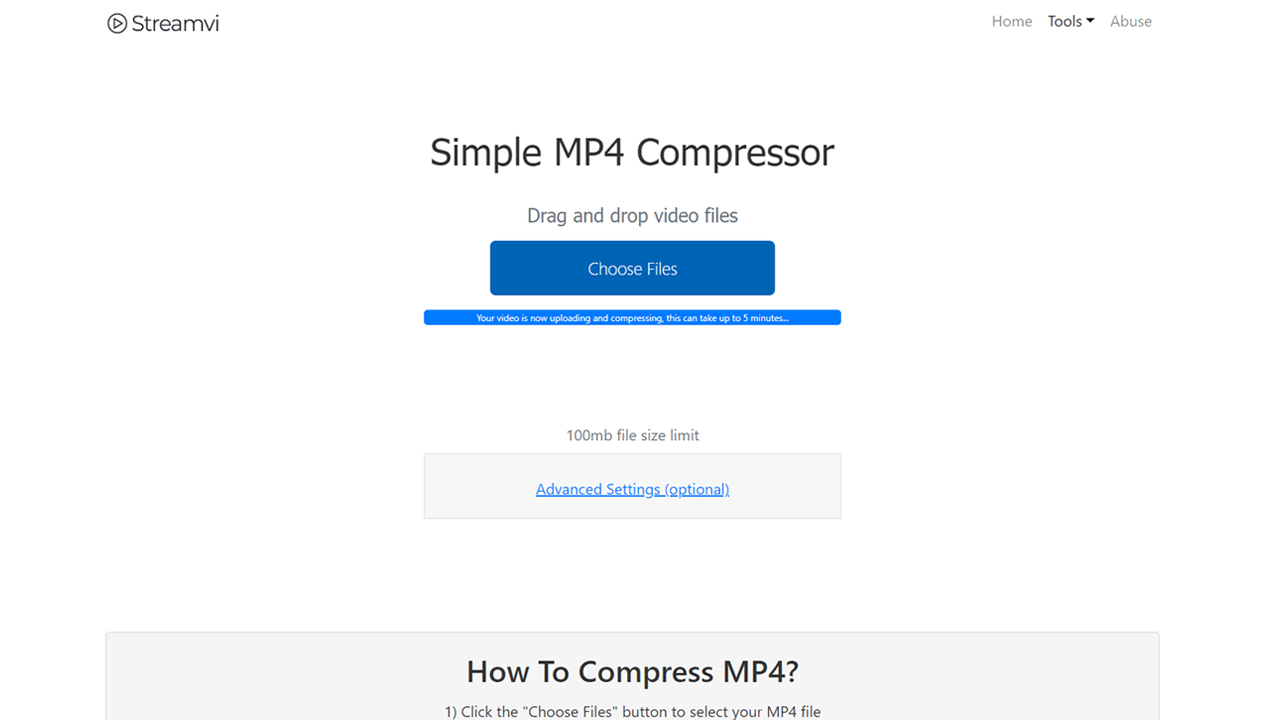 ---
3. Download Compressed MP4 File
Your compressed MP4 file is ready! Download it with one click and save it to your PC, phone, tablet, or smart TV.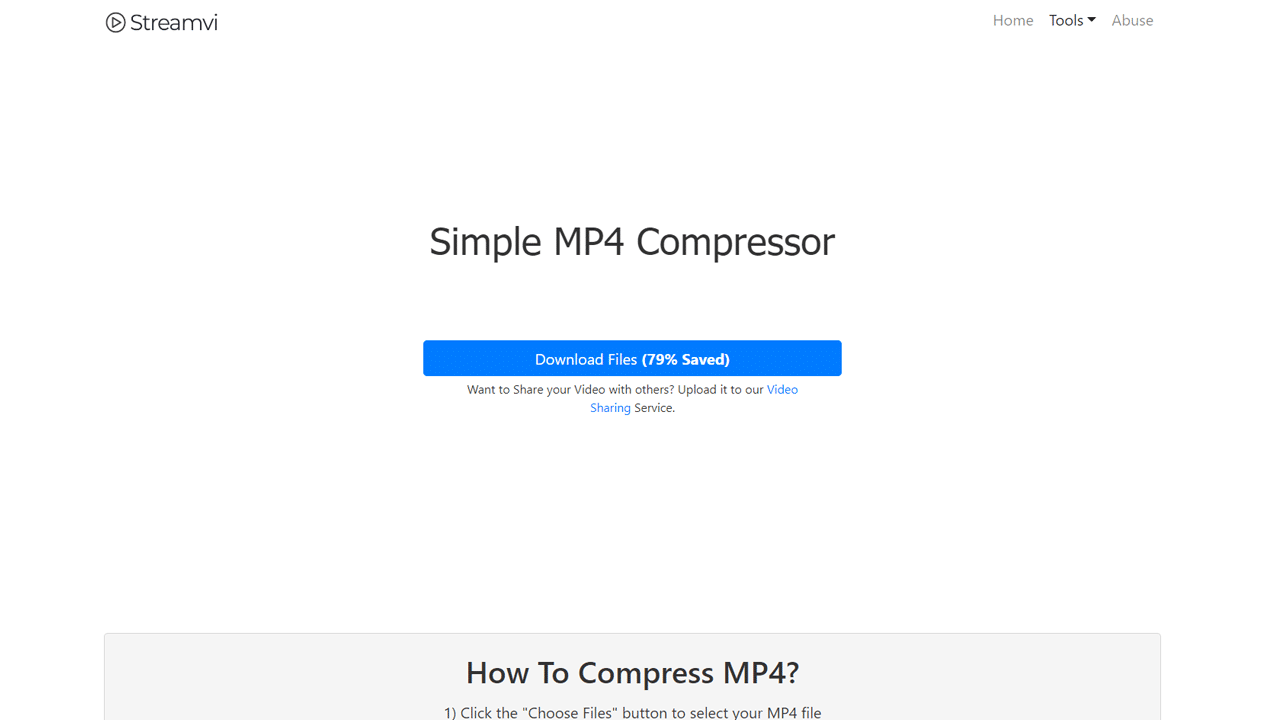 ---
Say goodbye to the headache of dealing with large file sizes and hello to a more efficient workflow. No more waiting for hours for your file to upload or struggling with limited storage space. Now you can compress your MP4 files and take charge of your creativity and productivity!