Looking to Compress your YouTube Video for faster uploading? Our guide unveils techniques for compressing your videos online with ease.
As video content continues to dominate the internet, it's no surprise that YouTube is one of the most popular platforms for sharing videos.
However, one of the biggest challenges content creators face is compressing their videos to ensure they are easy to upload and stream online. That's where Streamvi comes in – a powerful online tool for compressing YouTube videos quickly and easily.
Streamvi offers a straightforward process that allows users to reduce the size of their videos while maintaining their quality. Here's a guide to help you compress your YouTube videos Online using Streamvi.
1. Upload your YouTube Video
Reduce the size of your YouTube video by uploading it to Streamvi's YouTube Video Compressor.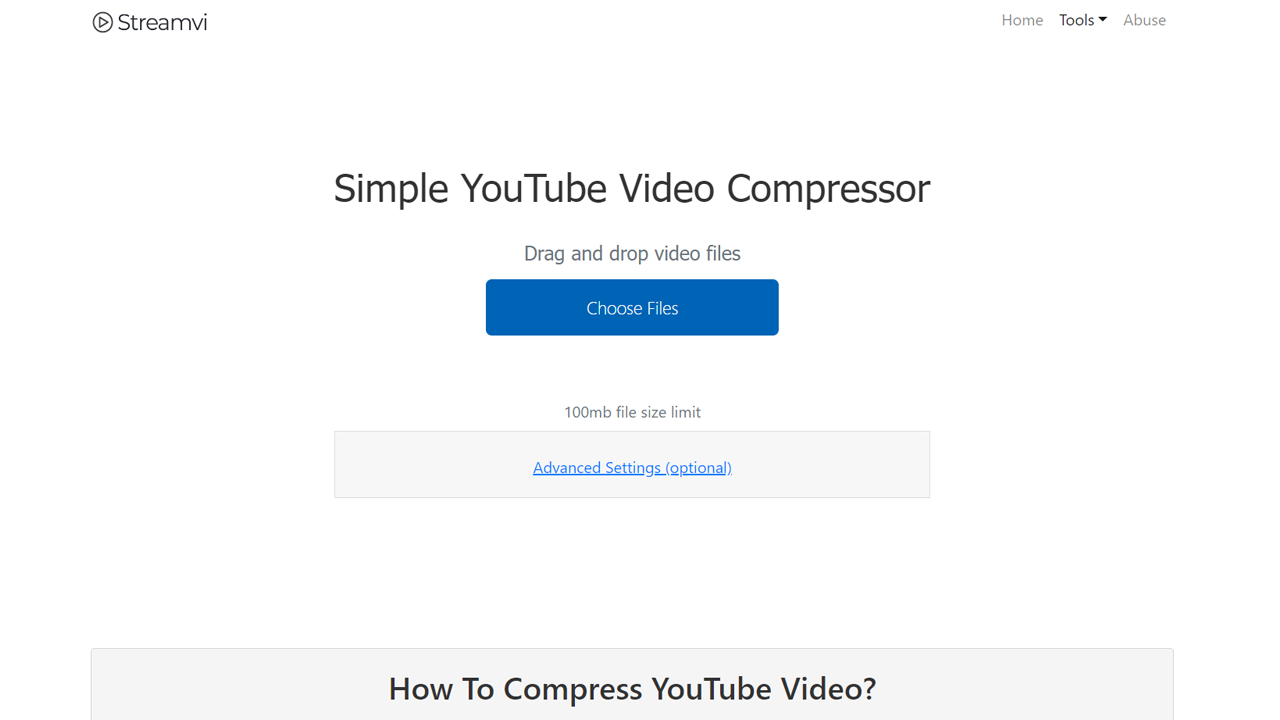 Click on "Choose Files" and Select your YouTube Video.
2. Wait couple of seconds
Hold your horses! Uploading and compressing your YouTube video while maintaining its quality takes time, but it's worth the wait.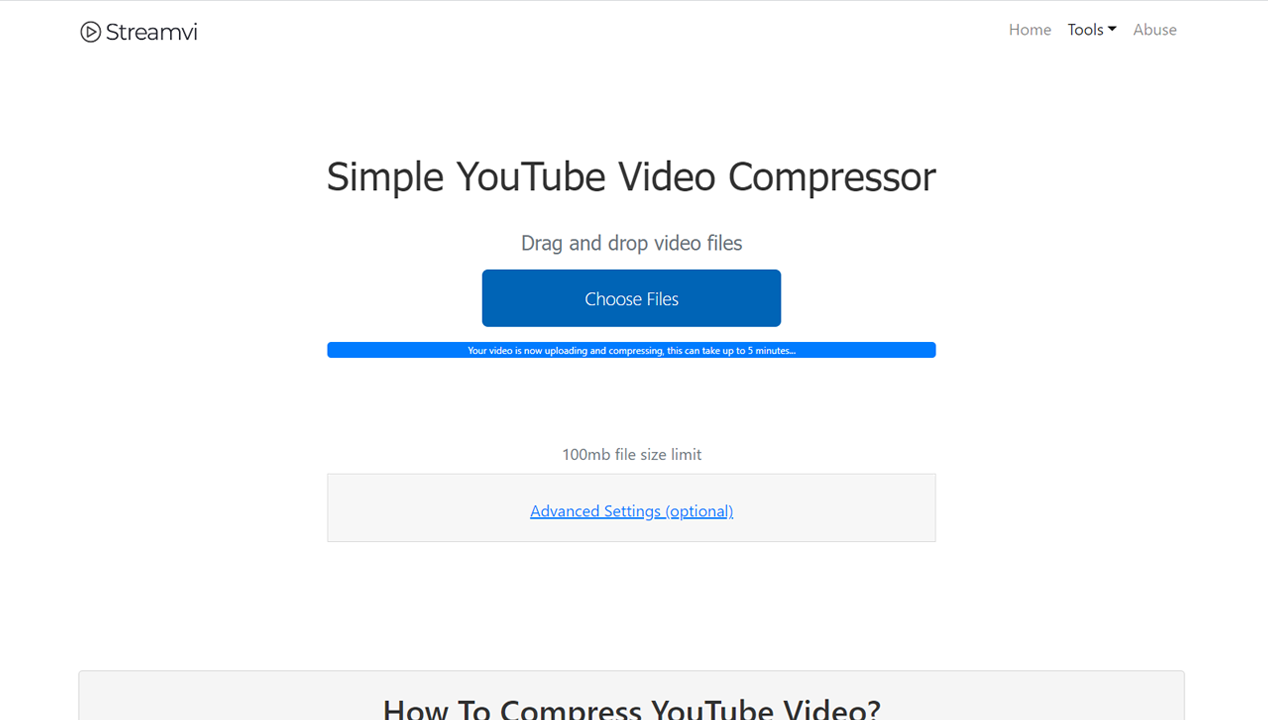 3. Download Compressed YouTube Video
Your compressed YouTube video is good to go! With just one click, you can download it and save it to any device, be it your PC, phone, tablet, or smart TV.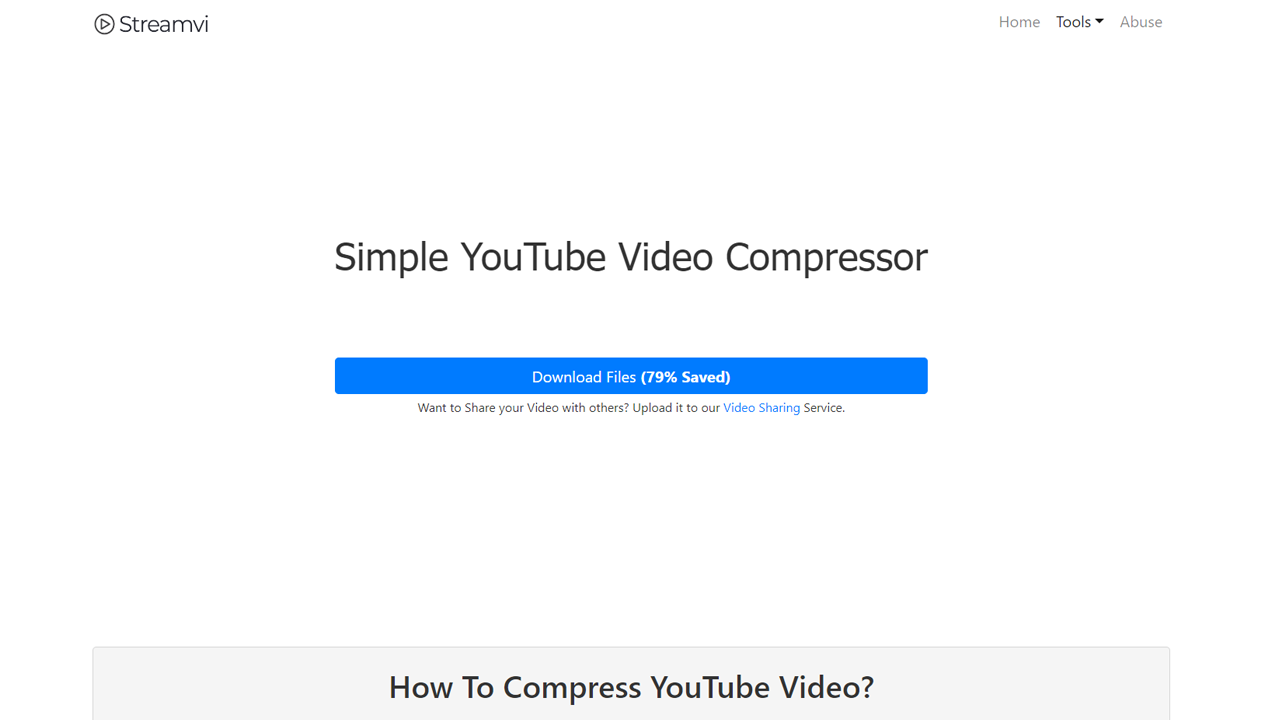 ---
Wave goodbye to the hassle of handling bulky file sizes and embrace a smoother workflow. No more endless waiting for your video to upload to YouTube. With the power to compress your YouTube video, you can seize control of your creativity and productivity!